Discord needs to be one of your social media channels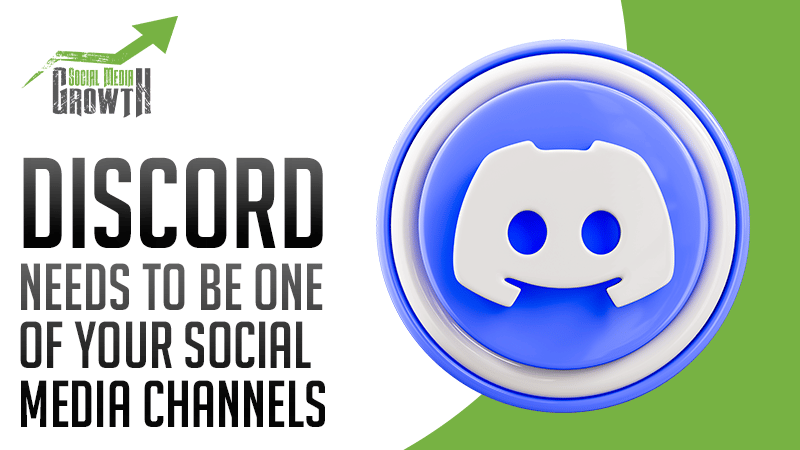 Discord needs to be one of your social media channels

You may have heard about Discord or even been invited to a server, specifically when you wanted to play games with your friends online. Yet it has grown and expanded to a point where it's also become an excellent social media platform and built various types of communities.


It's also completely free to start and can stay that way in most cases. You first need to start by creating your first server, where you can customize many components of it and branding to be related to your brand or company. From there, you can post or share a link to help invite your existing audience to your Discord channel.


You can have live communication with fellow players, which was the original intent of Discord, and you can also develop your own servers that work within your needs as a communications platform. Below are some core reasons to include Discord in your overall social media strategy.


You can customize it your way
Every Discord server can be unique and catered to the audience specifically. You'll start by building out channels within your server that are meant to have a modicum of organization with all the communications. You can even set up channels where there are no chats or communications allowed, but new users fill out a digital form to gain access to the rest of the Discord server. This is another customer touchpoint or lead generation area to collect data.


Informational channels beyond the initial form can also be included, such as an FAQ, a place for affiliate links and selling services or products, or just a place to put the latest meme that is taking over the internet.


From there, you can create numerous channels that have their own characteristics. They can be broken up into specific topic discussions and even be restricted to certain users if you wish to reward some of your community with a VIP level of access to these channels. You can have temporary channels (for example, with guest speakers) and host events through channels where the community can gather and all digitally hang out with each other.


Engagement on a whole new level
We always discuss engagement with our users as a cornerstone of building your communities. Discord is a communication platform first before becoming a social media channel. That means if you're running a business, you can have your customers head to Discord to chat directly with customer support or easily escalate it to management as well. You can be the company's owner and start directly connecting with your user base and managing communication as you see fit.


Another way of engagement is that Discord is a 24/7 live chat channel, allowing for a globalized mindset and community. Yet with that said, it may at first require a lot of different staff and users to manage the community as it continues its growth trajectory. However, that's the beauty of Discord, where you can set up various tiers or levels of users that can help support the community and the channel itself.


That means you can set up community leaders as admins with certain rights to the Discord server to help with engagement and keeping the conversation going, regardless of the time of day. Those community leaders could be existing social media members or just fans of the brand or company itself. That brings a whole new level of advocacy to your customer journey. Empowering these users to have them become a part of the company's communication is a great method of giving back to the community and engaging your superstar community members.


In addition, you can reward them in numerous ways, whether via access, discounts, or even merchandise, as a way of saying thank you and not always having to look for an in-house dedicated community manager.


You can build a safe environment
Plenty of moderation tools come with Discord that can help flag users and their comments or posts and outright ban users in certain cases. This helps to keep the community less toxic and a positive and friendly place for users with similar interests to gather and discuss. Your users will thank you for creating such a safe environment that will only lead to a stronger user base and growth.


On top of that, even with the help of community leaders and different member levels, you can also incorporate numerous bots to help manage your Discord server. These bots can do everything from playing games with your users to playing music for them on specific channels. They can also follow simple commands and provide automatic communications when necessary. This can also take a huge load of work off of keeping users engaged.


Give your Discord Server the boost it deserves
Discord can also help bring in a completely new social media funnel for you, so it's best to keep it growing organically and healthy. We provide our social media management tool to be able to give your Discord the user growth it needs to be an engaged and active community. We're proud to include Discord among our numerous other social media channels as a platform that can benefit from our product and get your business and brand to use Discord in the best ways possible.