How Our SMM Panel Helps Your Business Today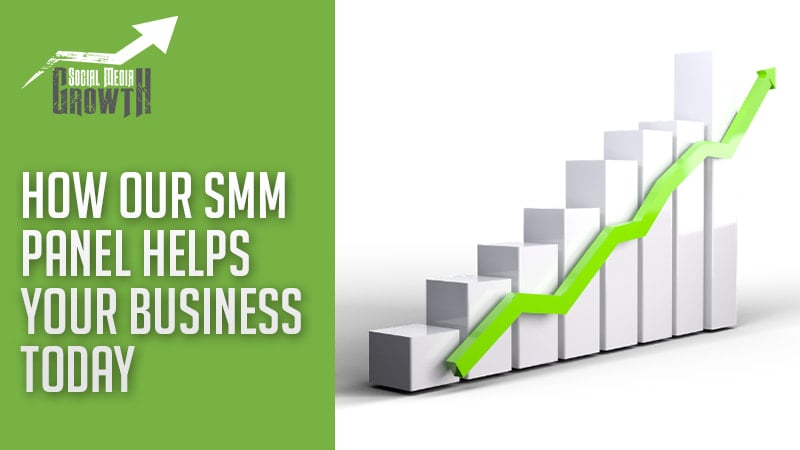 You just started your business or decided to take your business online and realized that you're going to need some type of social media presence. So, based on your business, you select a few relevant channels, with the numerous options that exist out there, and begin that long journey.


But what if there's a method to give your social media channels an initial and/or ongoing boost of followers that can help make your social media channels work for you much sooner?


Introducing SMM Panel into your repertoire
A great way to jump ahead with your social media channels is to utilize an SMM panel. This provides a healthy infusion of users and engagement to your channels and thus helps show that your social media is growing and active. In addition, this will have an indirect benefit of having others follow your business and convince those who may have been in two minds about it.


While actively using an SMM Panel, each of your posts will generate a much stronger outcome than by not using it. You'll get more likes, comments, follows, and reactions to your posts which helps your overall social media algorithm. It will have a snowballing effect to help go viral or show up on other feeds as a recommendation simply because of all the additional activity and engagement that is happening.


You end up saving money with an SMM Panel
This is certainly true when you're just starting out with your social media presence. You won't need to be hiring a large staff to manage your social media marketing at the start. Instead, you'll only need a few people to generate the necessary consistent levels of content and post them. The rest can be done by boosting your channels through our SMM panel. That means fewer monthly costs for staffing and more results on your social media channel.


An SMM panel doesn't have to be expensive either, and we always recommend trying out our smaller cost options in the beginning, so you are able to see and understand the results you're getting while seeing at the same time how much to budget for in the future when you want to expand your relationship with our SMM panel and offering.


There are no major commitments, and our services are pay-as-you-go, with the expectation that as soon as you pay and set everything up, you can start to check in to see those results come in.


We work fast
Our SMM Panel is meant to protect that precious resource of time that you have, and that means it works fast. While some SMM panels out there could take several months, which doesn't serve its purpose, we have some aggressively efficient options out there that will help to start showing results in just a few days. In addition, our services have a compounding effect, meaning as you use them continuously, especially use them together on different social media channels, you will start to see those results so much faster than you ever expected.


If you opt to go down the organic route, and social media advertising is common amongst many businesses, be prepared to wait several months to a few years to start gaining the needed traction. This is also just to get a base of followers and subscribers to build upon when you're able to skip all that and get ahead with our various SMM panels.


FAQ
Is this SMM panel a scam?
Absolutely not. Although there are never any guarantees, we do present an estimate of what your results will look like. We also make sure to do our best to keep to that range of figures. We also don't have any type of long-term commitment, so you can try one or two packages hassle-free and let the results speak for themselves.


Will I be banned from social media channels?
Our SMM Panel really doesn't affect the terms and agreement of a social media policy. We work on bringing in new users to your platform and don't do anything malicious or systemic to achieve that. We tirelessly work to ensure you will not have this become an issue.


Is it expensive?
Expensive is relative, and you will get a much larger growth and reach with more money invested. With that said, your money is well invested, and we always recommend trying our smaller packages out to get a taste of what our exceptional results look like. It can definitely be a much more cost-effective solution than traditional social media advertising.


How can I start?
A simple sign up below, and you can start seeing what the available options are and how to make your first payment. Then it's all about paying for your first option and seeing the growth happen.