Which social media channels to use for which businesses?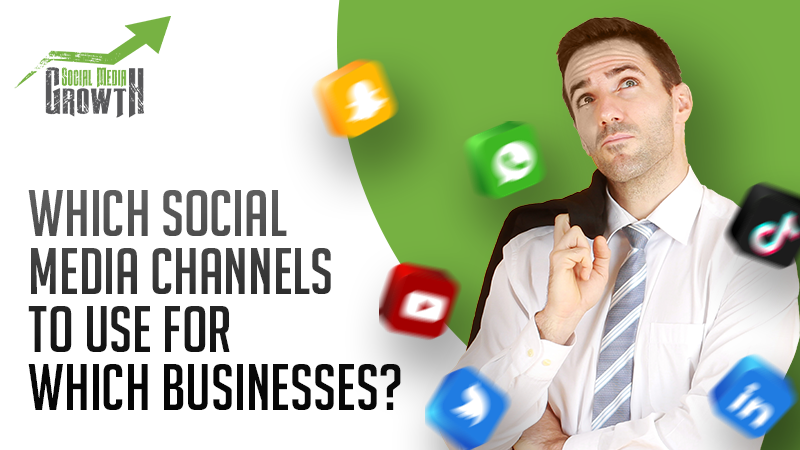 Which social media channels to use for which businesses?
Sometimes you might find the urge to open up all the possible social media channels when starting your digital marketing strategy. Yet just trying to maintain and grow one social media channel takes a lot of effort. This is with the consistent level of content that you need to produce. Not only that but the resources you need to dedicate to manage social media engagement and activities.
That means your best strategy, especially in the beginning, is to work with one or two social media platforms. Platforms that work best for the type of business you're running. So let's review some of the more popular social media channels below and which industries work best with them.
Twitter
Twitter is excellent when it comes to those that are looking for maximum constant and trending engagement. It allows for massive communication chains to happen. In turn, making it a real-time endeavor and a way to stay as fresh and relevant as possible. That makes it great for those going for political or fundraising campaigns.
It's also great for those individual businesses, such as various influencers, who want to always be on top of the current trend. Twitter has been extensively used by the crypto community as well and is a go-to platform for those in the industry. This ranges from crypto exchanges to the latest products built out on the blockchain.
LinkedIn
Speaking of professional, we have LinkedIn with over 875 million users. It's an excellent networking site since people place their online CV and resume there for everyone to see. That makes it excellent for ANY new business that is looking to recruit new employees.
At the same time, it's also a great channel for those that are in the B2B sector. This is because it's a purely professional network. That means those in the recruiting business, SaaS, heavy machinery, shipping, logistics, or others in the B2B arena can maximize their presence with a strong LinkedIn profile and following.
YouTube
This video-sharing platform has already started to find itself competing against other streaming services with its more authentic and intimate level of content. Since it is only video, it's an excellent social media channel for industries that need to visualize complex product demos, tutorials, and how-to videos.
Beyond educational training on products, it also helps those same businesses, specifically in the tech industry, to become thought leaders based on their intimate knowledge and how their product or service allows them to be ahead of the competition. It's another influencer-heavy channel where influencers, thought leaders, and subject matter experts can build out their brands in an episodic format.
TikTok
Slowly becoming the new leader in Social Media, TikTok has done what Instagram has done for images but for short-form videos. With a built-in virality system that can make nearly anything trending and thus reach out to its billion-plus active users, it's well worth exploring. It's also attracting the key younger demographic or Gen Z and is a great business option again for fashion and beauty and the entertainment business.
Discord
This was originally a communication tool to help gamers speak to each other while playing video games. It has since expanded to large communities for a variety of businesses. It's easy to set up open and active communication via chat, video, and speaking, allowing you to find someone from a company quickly. Companies that use discord can vary, from gaming companies, including esports and tournaments, to using it as an education platform. It can also be used merely as a way to build up communities and fan clubs, as well as another strong influencer channel.
Have the right social media tool
There are other social media channels you can continue with too. Also, even with the ones mentioned above, there's no set-in-stone thought process on what channel works best with what industry.
Instead, it's all about building the right digital communities online, and when you're looking for the right boost, feel free to consider using our services here. We'll work with you to give you just the right boost in your followers and engagement to push your channel in the right direction. This is regardless of your channel selection.